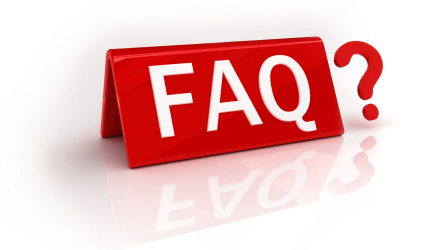 If you've never visited a chiropractor before, here are some questions most commonly asked by our first-time patients. If you're looking for answers not covered here, feel free to contact us anytime.
(Source: American Chiropractic Association- ACA)
What type of education and training do chiropractors have?
Chiropractors are educated as primary contact health care practitioners, with an emphasis on musculoskeletal diagnosis and treatment. Educational requirements for doctors of chiropractic are among the most stringent of any of the health care professions. The typical applicant at a chiropractic college has already acquired four years of pre-medical undergraduate college education, including courses in biology, inorganic and organic chemistry, physics, psychology and related lab work. Once accepted into an accredited chiropractic college, the requirements become even more demanding — four to five academic years of professional study are the standard. In total, the chiropractic curriculum includes a minimum of 4,200 hours of classroom, laboratory and clinical experience. The course of study is approved by an accrediting agency which is fully recognized by the U.S. Department.
Does chiropractic treatment require a referral from an MD?
No, a patient does not need referral by an MD before visiting a doctor of chiropractic. Chiropractors are first contact physicians, and are so defined in federal and state regulations. Following a consultation and examination, the doctor of chiropractic will arrive at a diagnosis under chiropractic care, or refer the patient to the appropriate health care provider.
Is chiropractic treatment safe?
Yes, chiropractic treatment is safe and effective. While any form of health treatment contains a degree of inherent risk, there is little danger in chiropractic care when administered by a licensed practitioner. To assure competency, all states require that DCs be board-qualified, licensed, and regulated according to stringent criteria. Statistics show that patient risk is substantially lower for chiropractic because prescription drugs are not used
Is chiropractic treatment ongoing?
The hands-on nature of the chiropractic treatment is essentially what requires patients to visit the chiropractor a number of times. To be treated by a chiropractor, a patient needs to be in his or her office. In contrast, a course of treatment from medical doctors often involves a pre-established plan that is conducted at home (i.e. taking a course of antibiotics once a day for a couple of weeks). A chiropractor may provide acute, chronic, and/or preventative care thus making a certain number of visits sometimes necessary. Your doctor of chiropractic should tell you the extent of treatment recommended and how long you can expect it to last.
Why is there a popping sound when a joint is adjusted?
Adjustment of a joint may result in release of a gas bubble between the joints that makes a popping sound – it's exactly the same as when you "crack" your knuckles. The noise is caused by the change of pressure within the joint that results in gas bubbles being released. There is no pain involved.
If you're new to chiropractic, take your time when choosing an Austin chiropractor. It's important you feel comfortable to ask questions so your chiropractor can address any of your concerns. Aloha Wellness Center prides itself on delivering chiropractic wellness and holistic health services to meet your personal needs.