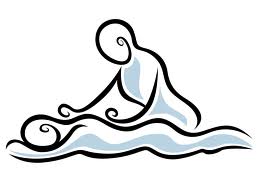 Do you ever feel selfish when you get a massage? Like you're some kind of diva doing something deliciously indulgent?
I used to, but not any more. I now recognize that massage therapy, like any other kind of therapy, is necessary for my health – physical, mental, and emotional. The benefits of massage therapy are many and varied and while they certainly include the fact that massages simply feel good, their benefits are certainly greater than just the feeling.
Massage therapy, at its most basic, fosters relaxation and helps reduce the effects of stress and anxiety. It can also provide a great deal of pain relief for muscles that are aching from overuse, sports, and / or ongoing tension. As toned / tight muscles relax, the other parts of the body can return to their correct position and alignment, which results in postural improvements. In addition, patients often see an increase in range of motion and joint mobility.
Most of these things would be immediately obvious to the recipient of a good massage therapy session, but some of the internal benefits are not as quickly noticeable. In addition, the massage therapy may not immediately be recognized as the cause. Internal benefits may include lowering blood pressure, strengthening immunity, improvement of blood circulation, and stimulating lymphatic flow to flush out toxins.
Our licensed massage therapists here at Aloha Wellness Center employ a variety of techniques such as Deep Tissue massage, Swedish massage, Myofascial release, Trigger Point therapies and the like. They are conscientious and thorough in their initial question time with each patient to ensure they address your needs for each particular session.
Massage therapy is most beneficial when combined with an overall health and wellness plan that includes good nutrition, gentle-touch chiropractic alignments and postural exercises. Aloha Wellness is your one-stop shop for each of these needs, so give us a call today to schedule your next visit – (512)694-6933.
Next time you get a massage, remind yourself that you not only deserve it, you need it because you care about your overall health.